 Gray Matter Visual provides lighting and production design services for the many aspects of the special event and entertainment industry.
EVENTS + EXPERIENCES + ENTERTAINMENT
About Gray Matter Visual 
We are designers, programmers, creators and specialists, collaborators, solution providers, supporters and partners.
Lighting design is at our core.  It is the lens through which we view all of our work.  We seek to show all of our clients in their best light- from dynamic performances, to immersive environments and powerful presentations.  When called upon, we fill other roles, helping to complete integrated environments with video, scenery, and staging. 
From corporate theater to concerts, experiential marketing to television, our wide range of experience allows us to leverage our expertise and promote a cross-pollination of ideas and techniques to produce the best solutions for any given project.
We pride ourselves on efficiency- creating powerful visuals with just the right amount of resources.  Maximum impact.
Our Core Services:
• Lighting Design
• Production Design
• Lighting Programing
• Media Programming & Integration
• Pre-Visualization
• Drafting, Modelling, and Rendering
Additional Capabilities:
• Full production staffing and payroll
• Complete lighting and production equipment packages
Brendan Gray
Founder, Principal Designer
Brendan founded GMV in 2010 to continue and expand a design career that began over 10 years prior in New York City.  Following a move to NYC in 1999 to pursue theatrical design work, his work diversified to include corporate and special events, concert touring, and television production.  Brendan was a co-founder of Number Nine Design & Production from 2005-2010, continuing the live event work and servicing the growing experiential marketing business as well.  
As the lead designer at GMV, Brendan seeks to always focus on the core of the project.  The story, the client, the brand, the music- must always drive and inform the design process. 
Brendan is a graduate of the University of Virginia.  An avid road cyclist, he serves on the board of Climate Ride, a group which organizes charitable events to raise awareness and support sustainability, active transportation, and environmental causes.
Zach Hendrix
Lighting Director & Programmer
A part of the GMV story from the beginning, Zach can be found on site at many of our projects, as a designer, lighting director, or programmer.  His extensive console knowledge is a key asset, complimented by his positive attitude and tireless work ethic.  A determined problem solver, technologist, and creator, he helps bring our designs to life.

Zach's range of projects includes major corporate presentations for Delta, Samsung, and others, as well as product launches and sales meetings, including remote broadcast projects.  In the music area has been a part of numerous concerts, festivals, and broadcast events, as well as many galas and special events.

When not wrangling lights or code, he can frequently be found in his workshop, or outdoors in the Catskills.
Video Excerpts
Videos from some of our projects
Our Clients
Some of the folks that we are proud to work with and for
PRODUCERS/PARTNERS:
– Authentic
– Diversified Production Services
– Empire Entertainment
– Good Sense and Company
– Imagination
– inVNT
– Jack Morton Worldwide
– Kreate
– Magnetic Collaborative
– NA Collective
– Proscenium
– Production Glue
BRANDS:
– A+E Networks
– Barnes&Noble
– H&M
– iHeart
– Microsoft
– Nike
– Samsung
– Time Inc.
– Twitter
– Viacom
– Yahoo
NON-PROFIT/GALA:
– Blavatnik Awards for Young Scientists
– Breast Cancer Research Foundation
– Children's Health Fund
– GLAAD
– Michael J Fox Foundation
– National Fish & Wildlife Foundation
– New York Stage & Film Festival
– New York Stem Cell Research Foundation
– Rush Philanthropic Foundation
– Songwriters Hall of Fame
– United Nations President of the General Assembly
Contact Us
Like what you see?  Want to know more?  Drop us a note.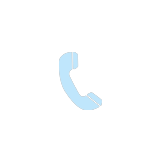 Studio: 646.202.2820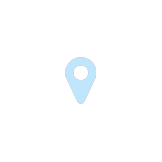 Gray Matter Visual Inc.
18 Bridge Street, Suite 4-H
Brooklyn, NY 11201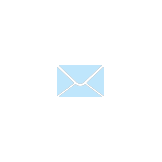 info@graymattervisual.com
© 2020 Gray Matter Visual Inc.